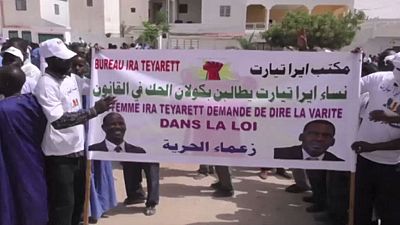 13 Mauritanians charged with anti-slavery violence are set to return for trial on Tuesday.
The activists had been charged earlier last month for violence against public authorities after organising a riot to protest the displacement of the Haratin ethnic group, many of whom are former slaves- from an area they have occupied for decades.
They were arrested on June 29 during a riot sparked by the forced eviction of inhabitants of a slum in Nouakchott by the authorities.
Mauritanian authorities evicted the residents of the slum for private development and they were asked to move to plots of land offered by the state.
Mauritanian authorities claim that a dozen police officers had been injured while a bus was burnt as a result of the protests.