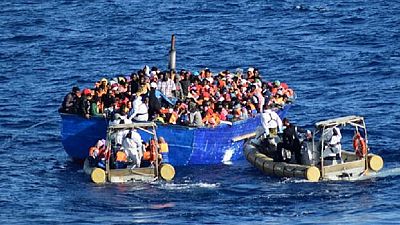 Italian coastguards on Saturday rescued nearly 1000 migrants in eight rescue mission in one day. This as the number of arrivals and deaths increase.
The migrants were transported onto coast guard patrol boats and taken to the island of Lampedusa.
It is unclear at this stage where the migrants were from.
The operation comes a few days after Italy launched an internet, TV and radio campaign to discourage Africans from setting out on the often deadly voyage to Europe, including real migrants telling their often harrowing stories.
Italy is hosting about 400,000 migrants arriving by boat since the beginning of 2014.
Reuters