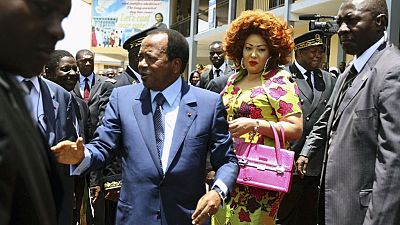 A former ally of Cameroonian President Paul Biya, Jean-Marie Atangana Mebara, has been sentenced on Wednesday to 25 years in prison for embezzlement of five million dollars.
The former Secretary General of the Presidency was convicted by the Special Criminal Court (SCC) as part of an anti-corruption campaign launched in 2006 called Operation Sparrowhawk.
Mr. Atangana Mebara was accused of embezzling five million dollars in 2003 for the purchase of an aircraft for President Paul Biya.
Several personalities have been convicted under the Operation Sparrowhawk including a former Prime Minister Ephraim Inoni sentenced to 20 years in prison, and former director of the Public airline company formerly known as Camair Yves-Michel Fotso who was sentenced to life.