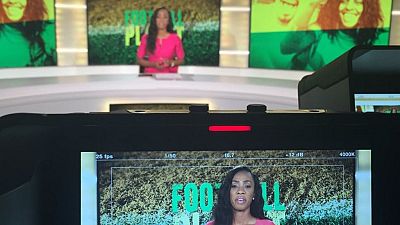 Watch the April 26, 2016 episode of Football Planet presented by Juliet Bawuah.
The programme highlights weekly overview of football events across Africa and Europe as well as discussions with professionals, experts and fans of the game.
If you want to contribute to Football Planet:
Post your comment on Twitter with #footballplanet.
Sms or WhatsApp us to (+242) 064 77 90 90
Email us on footballplanet@africanews.com
Leave a voice message on the Football Planet programme page on africanews.com