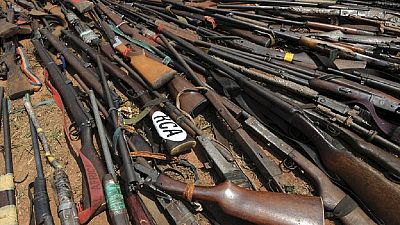 The security situation is gradually improving in the Central African Republic after three years of sectarian violence but the United Nations (UN) has said there is still concerns following the slow pace in the disarmament process.
The UN Secretary General, Ban Ki-moon has been calling for the acceleration of the disarmament, demobilization and reintegration (DDR) process of former rebels to enable the landlocked nation restore order.
The disarmament process has in the past been hampered by lack of funding.
C.A.R slipped into chaos after the predominantly Muslim Seleka rebels seized power in a March 2013 coup but the country recently elected a new president Faustin-Archange Touadéra following a peaceful poll.