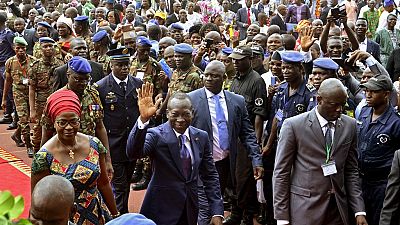 Public enemies turning friends?
Before his inauguration ceremony, Benin's new President Patrice Talon met early Wednesday with his former ally, outgoing head of state Boni Yayi, at the Presidential Palace in Cotonou.
In a show of goodwill, the political rivals hugged each other after the meeting.
Their relationship had deteriorated when Talon, who was abroad at the time, was accused of masterminding an alleged plot to poison the ex-president in 2012.
He only returned last October after receiving a presidential pardon.
The King of cotton won the March Presidential polls with 65 percent of the votes against 34 percent for the ruling party's candidate, outgoing Prime Minister Lionel Zinsou.