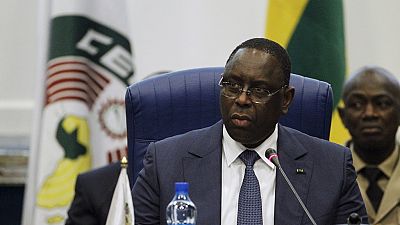 Senegal's main opposition party has accused President Macky Sall of going against a constitutional mandate after he announced that he will complete a seven-year mandate that runs until 2019.
According to a statement released by the Senegalese Democratic Party (SDP), the president "failed in his duty" as he went back against his word.
Sall had told voters in the West African country in 2012, that he would shorten his current term by changing the constitution.
While the U-turn is not expected to destabilise the country, it could prove politically costly for Sall.
Sall said he will hold a March referendum on a package of constitutional changes, including the shorter mandate, although they will only take effect after the current term.