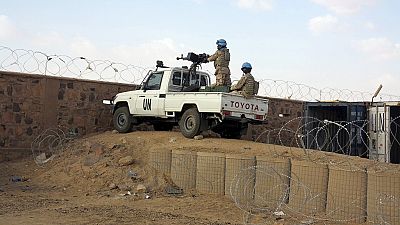 The Special Representative of the UN Secretary-General for Mali, Mahamat Saleh Annadif visited the MINUSMA camp in Kidal after it was attacked by the Ansar Dine jihadist group, leaving at least six peacekeepers dead and 30 others wounded on Friday.
The attack on MINUSMA camp came a week after an attack on a UN mission police base in the northern Malian city of Timbuktu killed a Malian soldier.
The UN force has about 10,000 soldiers from different countries in west Africa based in the camp.
Jihadist groups remain active in northern Mali, three years after a French military operation retook the sandy, under-populated region from jihadist control.