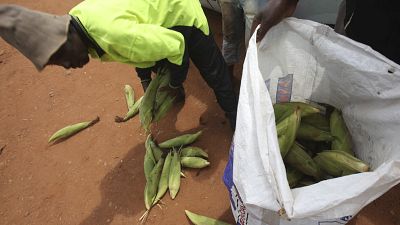 Zambian authorities have imposed an export ban on maize meal, leaving Zimbabwean millers struggling to get about 70,000 tons of already paid-for maize meal from their northern neighbours, the state-owned Herald, newspaper reported on Monday.
Zambia suspended exporting grain into Zimbabwe, as the country also tried to boost its reserves in light of the looming El Nino induced drought, the report said.
Reports last month indicated that Zimbabwean authorities had granted local millers permission to import at least 230,000 tons of maize from Zambia.
This came after the southern African country experienced a poor harvesting season due to drought.
Zimbabwe needs more than 1.8 million tons of maize to avert the crisis.