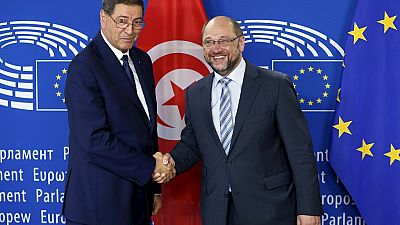 Tunisia is expected to receive a 500 million euro loan from the EU.
The loan will be disbursed from 2016 to 2017 and it is expected to aid Tunisia cope with its economic crisis.
According to a statement released by the European Commission, the ultimate aim of the loan is to help Tunisia lay the conditions for sustainable, inclusive and employment-generating economic growth.
The north African country has been rocked by job protests in the recent past and it is estimated that youth unemployment in the country stands at 15 percent.
The country has had significant success since the 2011 Arab spring revolts in terms of democracy but economic development and reforms have failed to keep pace with the political changes since the fall of autocrat Zine El-Abidine Ben Ali.