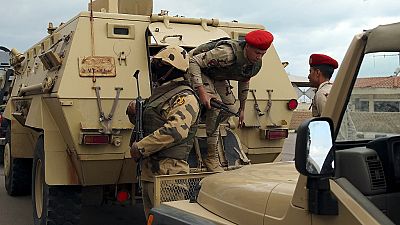 Security sources in Egypt announced on Friday they had killed 12 militants and left 15 more wounded during an operation conducted in the restive Sinai Peninsula.
The operation also led to the destruction of two fuel depots, two vehicles and several motorcycles in the region of Sheikh Zoued, security officials said.
The Egyptian military views the Sinai Peninsula as a sanctuary for extremists, who use the volatile region as a safe haven for their terror activities and has carried out a number of raids in the region to root out the militants.