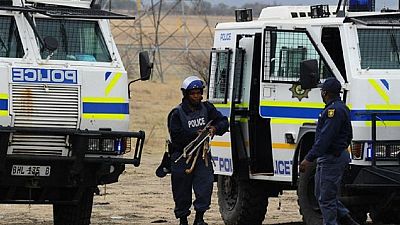 Suspended police Chief in South Africa, Riah Phiyega, has denied any involvement in the 2012 Marikana killings.
Phiyega's protest comes on the heels of calls for criminal charges against her.
Speaking during a news conference on Wednesday, Phiyega said the tragic event is being used a s a witch hunt against her.
She has raised concerns about a possible haste to register charges against her in an ongoing presidential investigation.
In 2012, South African police opened fire on a large crowd of men who had walked out on strike from a platinum mine at Marikana, killing about 34.
The police chief is under suspension as investigations continue.