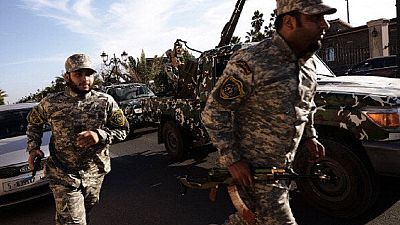 A unit of the Libyan army based in the south eastern Libyan city of Kufra, claims to have killed 20 Sudanese rebels.
According to the unit chief, Abdelrahman Hachem, the army carried out a surprise attack around a security checkpoint that had allegedly been seized by the rebels.
During the stint early Thursday morning, Hachem said they captured six rebels and destroyed five of the rebels' vehicles.
The rebels purported to be members of the Justice and Equality Movement (JEM) and Movement for Liberation of Sudan (MLS) are said to have been using the checkpoint to rob travellers.