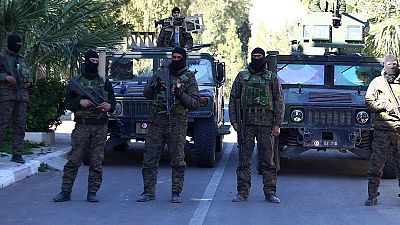 Tunisian Ministry of Defense has said that its military buffer zone was encroached early Wednesday by a vehicle coming from the Libyan territory.
The statement said Tunisian army forced the car to park and proceeded to search it after firing warning shots.
Two Libyan soldiers who were on board were apprehended but later released..
Reports indicated that the two soldiers were on patrol close to the border and had encroached Tunisian territory by mistake.
Tunisian forces have been on high alert since March, when Islamist gunmen killed 21 tourists in an attack at the Bardo Museum in Tunis.
In June, 38 foreigners were killed in an assault on a Sousse beach hotel.