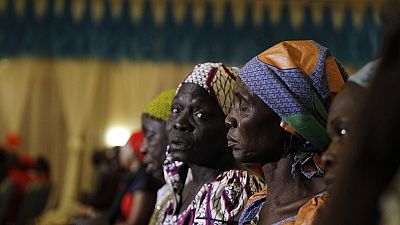 United Nations human rights experts have called on Nigeria to do more to help former Boko Haram hostages.
Following a five-day visit to the country's northeastern part this week, three special rapporteurs said there was an urgent and pressing need for effective measures to address stigma, ostracism and rejection of women and children free from captivity.
The victims are often shunned when they return to their homes in the conservative, mainly Muslim region.
The experts say efforts at community cohesion must be accelerated.
The insurgent group uses kidnapping of women and young girls as well as the forced conscription of men and boys as a tactic throughout the conflict.