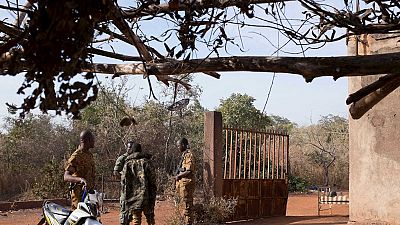 An army weapons depot was attacked by gunmen in Yimbi, about 20 kilometres away from Burkina Faso's capital Ouagadougou on Friday morning.
A statement from the Army said the incident occurred at 3am GMT. They identified the attackers as forces loyal to the former Presidential guards who staged the coup in September.
Africanews correspondent Boureima Salouka reports one person was injured in the attack.
According to the statement, the site is now under the control of armed forces and the national monitoring system has been strengthened.