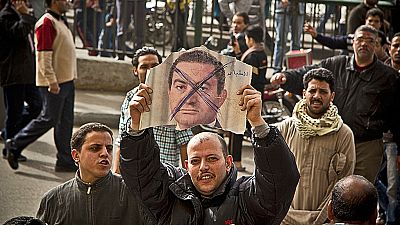 The Egyptian court of appeal on Thursday adjourned to April 7 the retrial of the former president Hosni Mubarak.
Mubarak is accused of being involve in the killing of hundreds of protesters in the 2011 uprising that ousted him.
The Egyptian top court said the decision was made to give time for the security authorities to find a more secure venue for the procedures to take place.
Mubarak's lawyer asked the court to adjourn the proceedings until the accused gets well to appear before them. The former leader is currently at a military hospital in Southern Cairo.
Mubarak, 87, was prosecuted for the murder of 239 demonstrators last year but the case was dropped by the judges.The public prosecutor later made an appealed on the case.