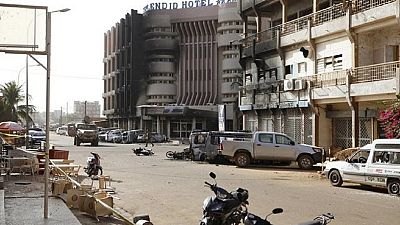 Four people, whose voices can be heard from a video surveillance camera from Burkina Faso's Splendid Hotel, where 30 people were shot and killed on Friday, have been taken in for questioning.
In the video, the four can be heard allegedly conversing with jihadists. Security forces say there is no evidence at this stage to say whether the conversation was about the attack.
Another security source reported the arrest of four Nigerians,and fifteen members of the Tuareg group the National Movement for the Liberation of Azawad in Mali. .
The movement is said to have links with Al Qaeda, who have since claimed responsibility of the bloody assault on the hotel and cafe.