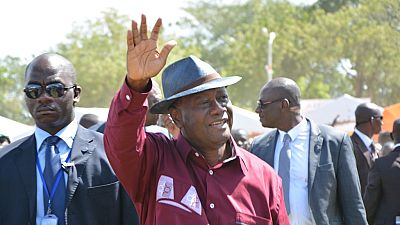 The Ivorian Head of State Alassane Ouattara and his counterpart Ellen Johnson Sirleaf of Liberia are expected Monday in Guiglo in the far western Ivory Coast for a working visit of 24 hours.
Sirlief's visit in western country will feature talks about the the return of Ivorian refugees in Côte d'Ivoire from Liberia with the help of the United Nations Refugee Agency (UNHCR) which resumed last December. 654 people were expected to be part of the repatriation
The operation had been suspended for over a year due to Ebola epidemic that raged in Liberia, where about 11,000 of 38,000 Ivorian refugees have expressing their desire to return home as soon as possible.