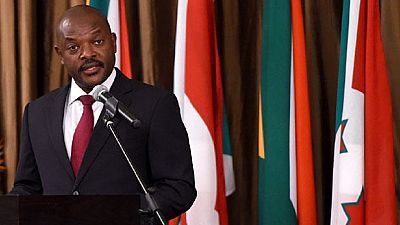 Burundi's Supreme Court on Friday sentenced four generals who organised the failed coup in May last year to life in prison.
The leader of the coup , General Godefroid Nyombare , who is on the run and his deputy general Cyrille Ndayirukiye, were among the convicted.
Nine other officers were sentenced to 30 years in prison for taken part . AFP reports seven others were acquitted according sources present at the hearing.
The prosecution had asked for life imprisonment ,for all 28 defendants.
The generals staged a coup against President Pierre Nkurunzziza in may last year, while he was in Tanzania. It was shortly after the president launched a bid for third term.