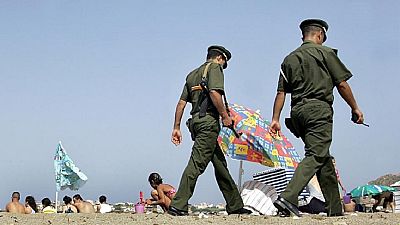 Seven people have died and one injured after fire broke out at a beach resort on the outskirts of Algiers on Tuesday night, the civil defence services announced .
The fire started at around 2:30 am (01:30 GMT) in one of the bungalows of the Azur tourist complex in the seaside resort of Zeralda, twenty kilometers west of the capital. The fire service managed to put down the fire at around 4:00 am.
The civil defence services mobilised seven fire tenders and ten ambulance to evacuate the victims
The victims are yet to be identified and the source of the fire is still unknown. The civil defence stated that investigations are underway to outline the cause of the fire.