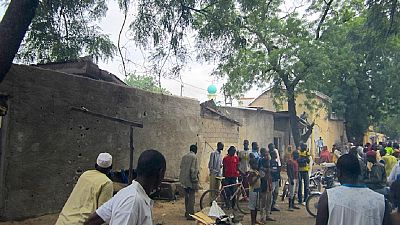 A suicide bomber killed at least 10 people and wounded others in nothern Cameroon on Wednesday morning, officials in the Far North region said.The attack happened in a mosque and according to preliminary reports, the bomber died on the scene and the injured taken to hospital.
The attack has been linked to an insurgency by militant group Boko Haram.
The Islamist group whose origins are in northeastern Nigeria has stepped up attacks in neighbouring Cameroon, Chad and Niger since last year.Most of the Cameroon attacks have been conducted by women. The attack comes two days after the repatriation of more than 20,000 refugees who had fled from atrocities by the Islamist group in Nigeria.