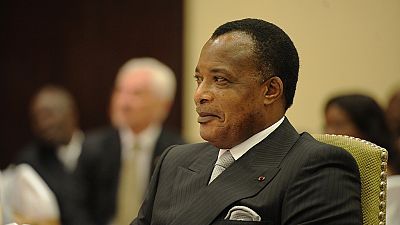 A group of opposition leaders in Congo Brazzaville have made an announcement not to participate in the upcoming presidential elections set for March 20.
The group consisting of different political parties say there are still pertinent issues to be addressed which include voter electoral cards among others.
"Participating in such an election is handing power to the president on a silver platter," said Dominique Foufoudoux, the spokesman of the group.
The group is calling for an all inclusive dialogue to enable a free and fair election process.
The President, Denis Sassou N'Guesso, is going to be contesting for a third term courtesy a referendum passed last year removing limits on the number of terms a president can serve in the country.