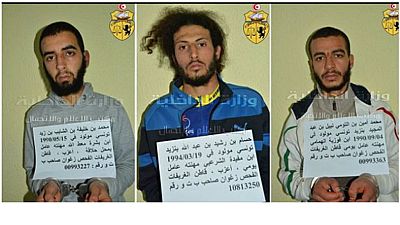 Three Tunisians from the Islamist group have been sentenced to death following the murder of a young unarmed policeman, as he returned home.
They were convicted for cutting the throat of the 23 year-old policeman in El-Fahs, about 60 kilometres southwest of Tunis.
Aged 21 to 26, the three were given prison sentences of between 10 and 22 years for belonging to a terrorist group and incitement to commit terrorist crimes.
The murder has led to the interior ministry in the country to allow police officers to keep their weapons after work.