Russia has resumed to series of attacks against the Syrian oil convoys orchestrated by the Islamic state
Moscow claimed that the terrorists organization are now delivering oil to Turkey through nothern Iraq to escape Russian bombing.
"The terrorists are trying to escape the Russian bombing by changing their logistical and using new crude oil smuggling routes," said General Sergei Rutskoi at a press conference.
According to the Soviet Army, the trucks smuggle oil in the province of Deir Ezzor in Eastern Syria near Zakho and Mosul Baston of El in Iraq. The trucks then cross the boarder between two countries before entering Turkey.
The terrorists are trying to escape the Russian bombing by using new routes
URGENT: Russian intel spots 12,000 oil tankers & trucks on Turkey-Iraq border- General Staff https://t.co/WbIuUoMTKd pic.twitter.com/oxtnpu4a89

— RT (@RT_com) December 25, 2015
Sergei Rutskoi : " Oil is on Turkish territory at the border point in the region Zakho. By the time we were conducting air strikes in the area, 11,775 tankers were on both sides of the Iraqi- Turkish border. " The Russian general added that other smuggling routes had been abandoned by the convoys in recent days.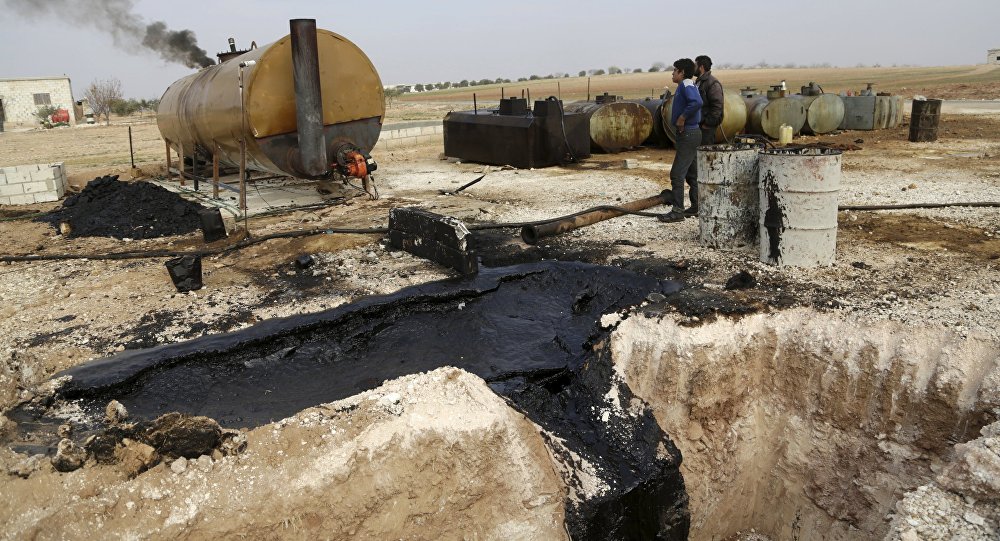 He further asserted that Russian aircrafts had destroyed 37 targets related to the extraction and processing of oil in Syria, and 17 convoys of trucks by last week.
Many countries including Russia and Iraq are accusing Turkey for its involvement in oil smuggling which is the major source of fund to the Islamic State.